Industrial Shredders
Minimising and managing your waste.
Industrial shredders for waste products play a key role in waste management and recycling across a wide range of industries. At a time when recycling as much material as effectively as possible is paramount, shredding has become one of the most sought after and efficient ways to manage waste and ensure product destruction.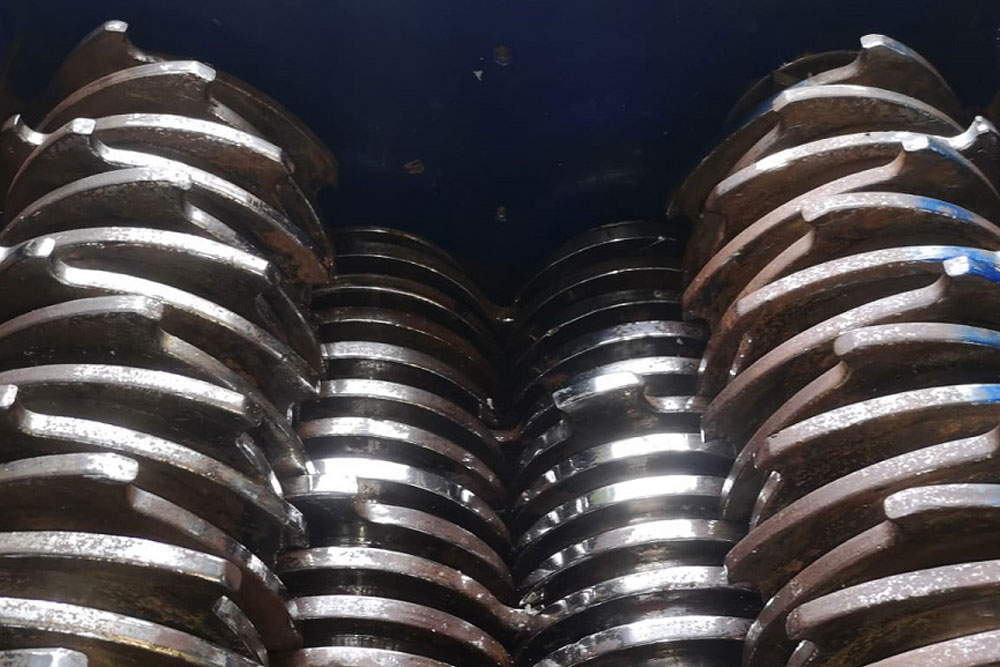 How can we help?
Whether you require a single shaft shredder, a twin shaft shredder or a more heavy duty four shaft shredder to take care of harder materials across multiple shifts, we've got you covered. We can help review your waste management needs and advise on the right solution to obtain the final shred size required. Depending on your requirements we can provide a range of options to transport materials to and from the shredders including belt conveyors, over band magnets, granulators and air extraction systems as well as additional technology to support separation, always ensuring minimal disruption to your business.
We can shred a wide range of materials from car bumpers and metal drums to carpets and production waste. Our tailored and flexible service allows us to understand your specific needs and optimise our services to help you get the most out of your waste management programme.
Materials commonly shredded include:
Plastics — various rigid and flexible plastics.
Timber/Wood — pallets, joiners waste, green waste
Paper & Cardboard — confidential documents, production waste, packaging materials
Rubber — skeletal scrap, production waste
Non Ferrous Metals – copper and aluminium
Textiles — carpet, garments etc
Secure Destruction —faulty Goods, out of date stock
Foam — production waste
Mixed Household & Commercial Waste — RDF/SRF production
Why choose CHC?
We have over 20 yrs' experience in waste and facilities management.
Whether it's a review, consultancy/advice or any of our products or services, our team will work with you to determine your needs and provide an individually tailored solution that works for you.
Increase efficiencies
Reduce costs
Improve energy performance
Stay compliant
Understand any new legislation and regulations
Get on with your day job by taking care of the rest
Our other equipment services