Drainage Services
Preventing contamination.
Drains, gullies and interceptors are often overlooked by organisations and they can be one of the biggest causes of contamination (and unwanted business costs/disruption). Keeping your drains clear doesn't have to cause you a headache. Maintaining your drainage systems regularly will prevent overflow and contamination and by doing it on a six-monthly basis, it will keep you compliant with current UK regulations too.
Whatever the problem, the nature or location of the blockage and drainage issue, we have the expertise, the technology and manpower to resolve the situation and keep your business running.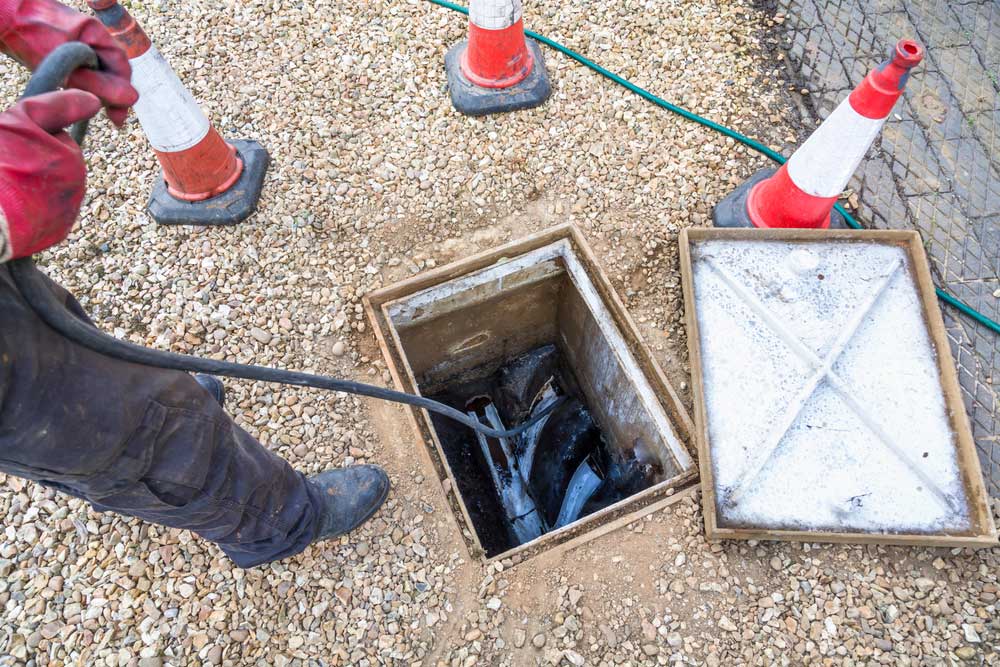 How can we help?
Not only do we offer a highly efficient and competitively priced service for clearing your drains, gullies and interceptors on site, we also offer a free site drainage / spill prevention survey. The survey is carried out by one of our experienced members of staff.
Following our survey our engineers findings / suggestions will then be published into a report, including all recommendations in line with PPG (Pollution Prevention Guidelines).
We also offer a bespoke drainage system that is a complete solution to your spill prevention and protection needs; rapidly sealing your drains and stopping pollution of the watercourse at the flick of a switch. With simple, low-cost installation requiring no major civil works, this system is far more cost effective than mechanical gate and penstock valves and is installed in a fraction of the time, with minimal disruption to business operations.
What's more, you can also take advantage of our 24/7 emergency service.
01
Identifying areas at risk
02
Recommending preventative measures
03
Suggested procedures for responding to incidents
04
Advice on appropriate equipment for prevention and response
Why choose CHC?
We have over 20 yrs' experience in waste and facilities management.
Whether it's a review, consultancy/advice or any of our products or services, our team will work with you to determine your needs and provide an individually tailored solution that works for you.
Increase efficiencies
Reduce costs
Improve energy performance
Stay compliant
Understand any new legislation and regulations
Get on with your day job by taking care of the rest
Our other facilities services