Clinical Waste
Treating clinical waste with care.
Managing hygiene and clinical waste effectively is crucial as it can contain potentially harmful microorganisms, which can infect or cause health risks to those exposed to it. Clinical waste includes human or animal tissue, blood or other body fluids, excretions, drugs or other pharmaceutical products, used swabs or dressings, used syringes, needles or other sharp instruments. As such, it must be packaged, handled and collected under controlled conditions and never disposed of with other wastes. It goes without saying that there are stringent compliance and legal requirements that must be adhered to when managing such types of waste.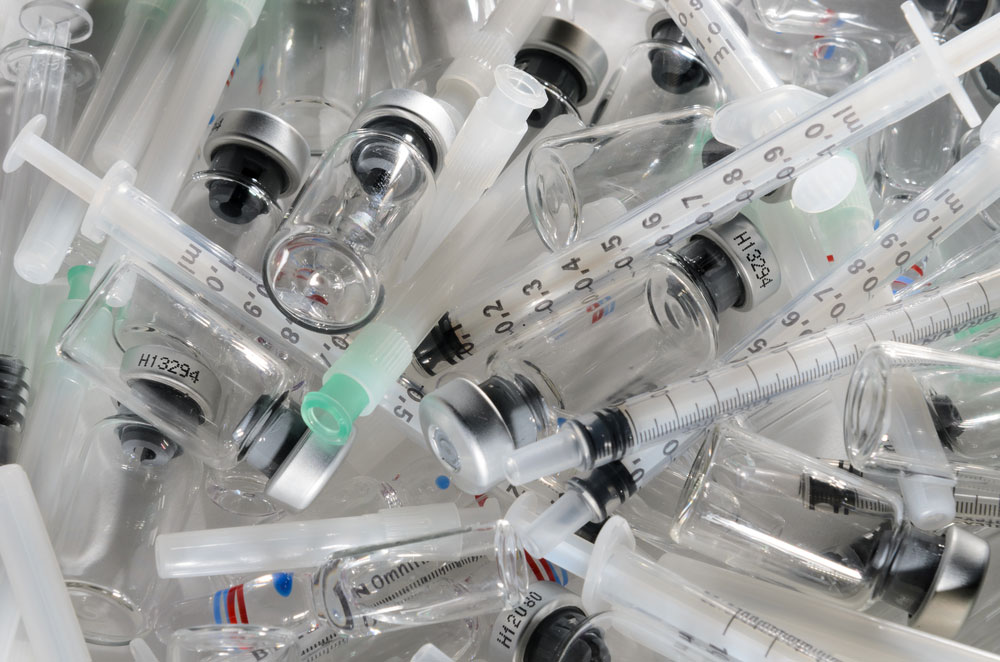 How can we help?
We're here to make your life easier and can provide an end-to end service that makes sure that all clinical and hygiene waste is collected and disposed of in a fully compliant and environmentally safe manner.
All of our containers and disposal bins conform to British Safety Standards and provide a practical and affordable solution. Whether you are part of a Health Centre, Veterinary Surgery, Dental Practice, Tattoo Studio, Hospital or Doctors Surgery, we can help you find an annual or regularly scheduled waste management service that suits you depending on the volume of waste you need to dispose of.
02
Clinical & Hygiene Waste
03
Bins conform to British Safety Standards
04
Annual / Regular Schedules
Why choose CHC?
We have over 20 yrs' experience in waste and facilities management.
Whether it's a review, consultancy/advice or any of our products or services, our team will work with you to determine your needs and provide an individually tailored solution that works for you.
Increase efficiencies
Reduce costs
Improve energy performance
Stay compliant
Understand any new legislation and regulations
Get on with your day job by taking care of the rest