Hazardous Waste
Staying compliant in a highly regulated market.
Hazardous waste is a highly regulated industry and our vast experience of handling extremely diverse hazardous, specialist or 'difficult' waste streams, ranging from a reservoir full of dead fish to air bags and pre- tensioners from the automotive industry, means you are in very safe hands. Our specialist service ensures you get the best advice on managing your waste before we collect, treat and manage it safely and efficiently, within legal requirements.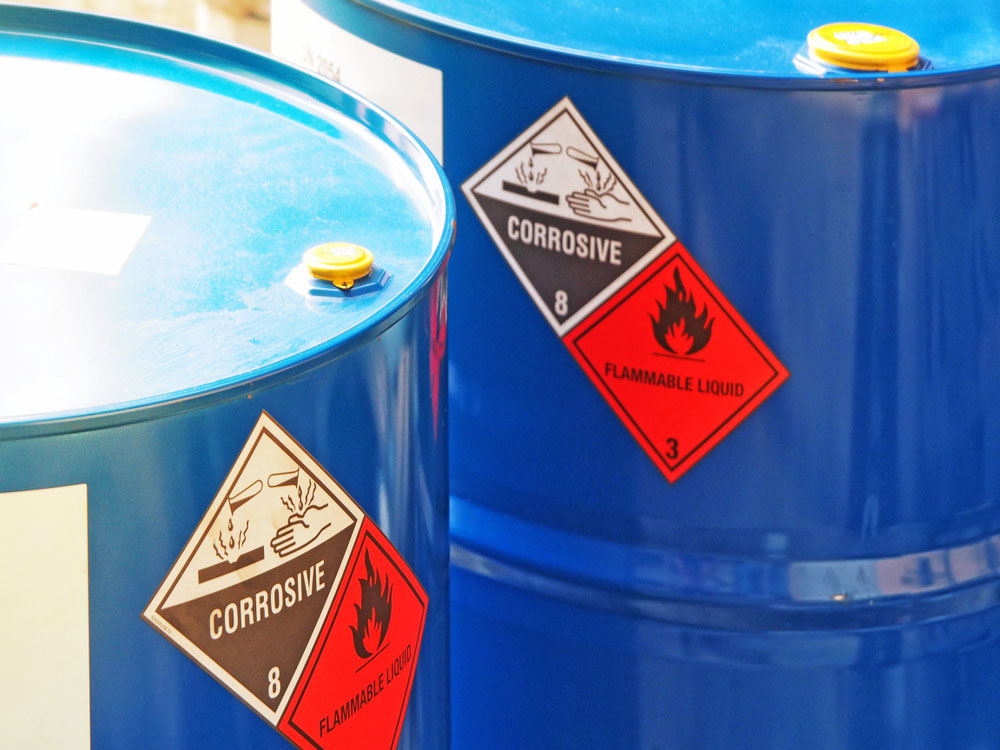 How can we help?
Whether you need to dispose small hazardous waste like batteries, paints and aerosols or regular drum consignments of waste oils or chemicals, we've got you covered. Our UK-wide collection and disposal services cover a wide range of hazardous solid and liquid wastes.
If you are not sure where to start, or would like to discuss the best options for your specialist waste management, our team of experienced consultants would love to hear from you.
Why choose CHC?
We have over 20 yrs' experience in waste and facilities management.
Whether it's a review, consultancy/advice or any of our products or services, our team will work with you to determine your needs and provide an individually tailored solution that works for you.
Increase efficiencies
Reduce costs
Improve energy performance
Stay compliant
Understand any new legislation and regulations
Get on with your day job by taking care of the rest