WEEE Recycling
Recycling end of life electronics securely.
WEEE recycling is a specialist part of the waste and recycling industry that has grown rapidly due to the implementation of WEEE Regulations introduced in 2006 that is set to cover a wider range of products from 1st January 2019. It affects industries and organistaions of all sizes, particularly if your business sells electrical and electronic goods. Under these regulations it is your legal duty to help your customers dispose of their old products whenever they upgrade electrical or electronic equipment.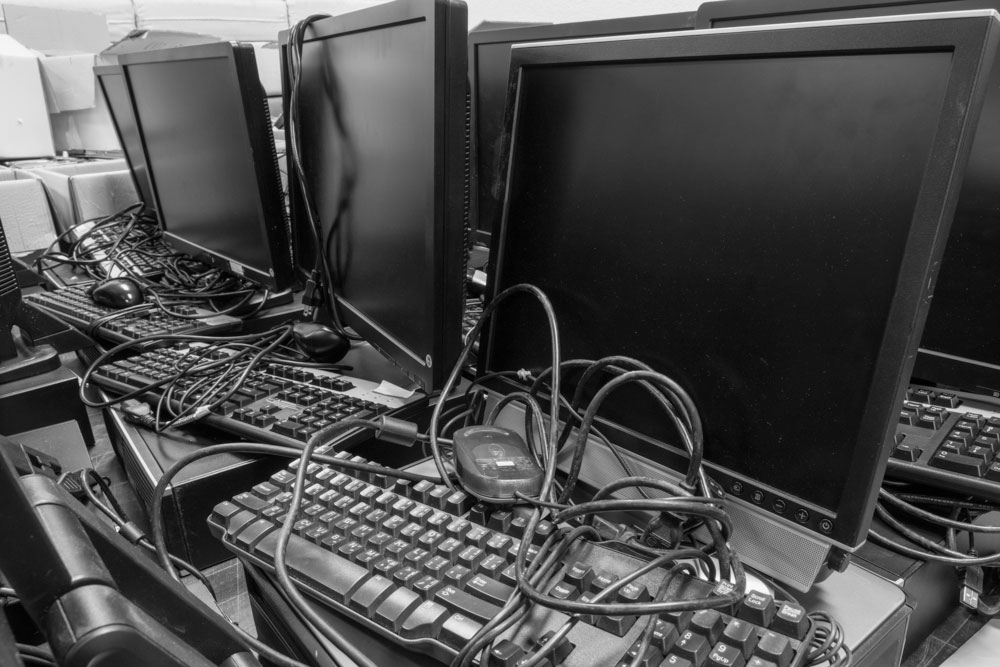 How can we help?
CHC offers a complete WEEE recycling solution for both hazardous and non-hazardous items, carrying out our WEEE collections through our network of WEEE processors throughout the UK. Prior to arranging collection, CHC works with all our clientele to see if we can obtain revenue from the WEEE, if it will require data clearance or whether the products need treating prior to beginning the recycling process.
All our WEEE recycling partners are fully licenced Approved Authorised Treatment Facilities (AATFs) and are able to issue evidence of WEEE treatment and recovery.
You can rest assured that once the items have left your premises and have been disposed of, you will receive a waste transfer note and detailed asset report listing individually each item collected including:
Computers / Laptops / Photocopiers / Printers / Servers / Monitors / Mobiles / TV / White Goods
Why choose CHC?
We have over 20 yrs' experience in waste and facilities management.
Whether it's a review, consultancy/advice or any of our products or services, our team will work with you to determine your needs and provide an individually tailored solution that works for you.
Increase efficiencies
Reduce costs
Improve energy performance
Stay compliant
Understand any new legislation and regulations
Get on with your day job by taking care of the rest
Our other recycling services