Waste Balers
Managing waste effectively.
Balers are designed to give businesses the ability to manage their waste effectively, sorting and baling it at the source so that no cross contamination occurs while helping to make cost savings on waste disposal. Organisations that generate vast amounts of waste can stay complaint with environmental legislation and earn extra revenue by selling uncontaminated bales to recycling companies.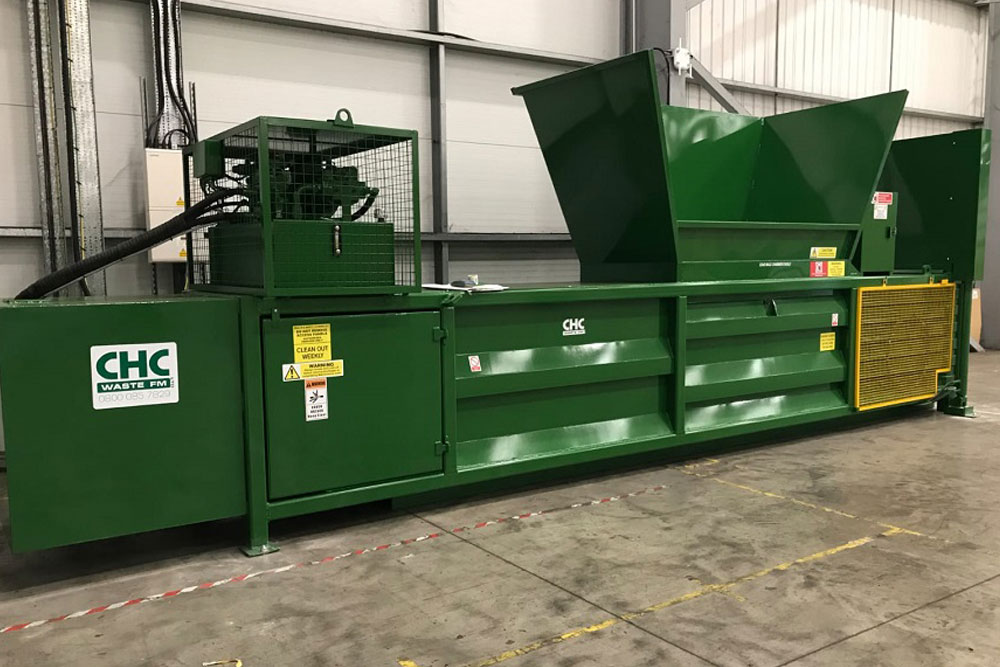 How can we help?
CHC has over 40 years experience within the baler industry. No matter what size your business or production, we are able to design bespoke units to suit your requirements whether you require a vertical or horizontal model. The units can be used to bale a range of materials including cardboard, paper, plastic packaging and textiles.
For many of our large clients where the volumes of packaging are extremely high, we have installed fully automated baling presses to enable the baling process to run independently. At the other end of the scale where clients only have minimal volumes we have installed midi balers that allows you to bale waste on a more ad-hoc basis when required.
Our machines are UK manufactured and come complete with delivery, installation, training and warranty and can be supplied on the basis of direct purchase, lease purchase & contracted rental.
Balers available from CHC include:
Mini Baler
Midi Baler
Mill Baler
Semi-auto Baler
Full-auto Baler
Why choose CHC?
We have over 20 yrs' experience in waste and facilities management.
Whether it's a review, consultancy/advice or any of our products or services, our team will work with you to determine your needs and provide an individually tailored solution that works for you.
Increase efficiencies
Reduce costs
Improve energy performance
Stay compliant
Understand any new legislation and regulations
Get on with your day job by taking care of the rest
Our other equipment services