Air Conditioning
Keeping your climate under control.
Commercial air conditioning units control temperature, humidity, sanitation and ventilation of the air inside a building. We know all too well how important it is to maintain a consistent working environment and keeping cool in the summer and warm in winter means a more productive, happy and healthy team.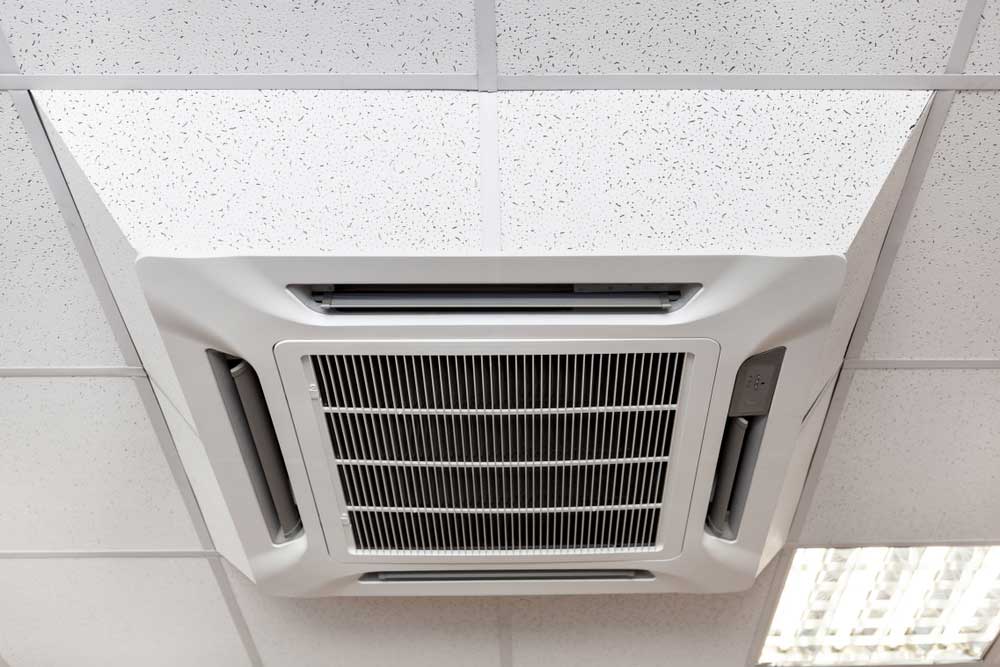 How can we help?
Choosing the right commercial air conditioning unit and system for your business can be daunting. Business requirements can vary dramatically depending on the size of your workspace or building, the type of business you operate and the number of people you employ. CHC offers a site health check to gain an understanding of your equipment and maintenance requirements so that we can help you make informed decisions around your air conditioning needs. As part of our service we supply air conditioning units and provide full air conditioning installation, maintenance, cleaning and air con repairs throughout the UK.
CHC's engineers are B&ES, CHAS & F-Gas registered and are regularly audited to ensure that they comply with industry standards.
The frequency for monitoring equipment is dependent upon the amount of refrigerant in the system. A service schedule can be agreed with you so that your equipment is maintained to a high standard and the efficiency is optimised.
Unsure about the cost implications? You may be able to take advantage of the Enhanced Capital Allowance (ECA) scheme, which allows businesses to write off the whole cost of the equipment against taxable profits in the year of purchase.
04
B&ES, CHAS & F-Gas registered
Why choose CHC?
We have over 20 yrs' experience in waste and facilities management.
Whether it's a review, consultancy/advice or any of our products or services, our team will work with you to determine your needs and provide an individually tailored solution that works for you.
Increase efficiencies
Reduce costs
Improve energy performance
Stay compliant
Understand any new legislation and regulations
Get on with your day job by taking care of the rest
Our other facilities services