Waste Compactors
Making waste more cost-effective.
Many companies that dispose of large volumes of general waste are seeing their waste costs rise, mainly due to the frequency of waste or skip collections required to remove their waste. As such, waste compactors are becoming increasingly popular with a number of businesses, not only for general waste but for a variety of waste streams. This is because they are able to compress waste to make it more cost-efficient and environmentally friendly to dispose of. By using weights and pressure to squeeze (or compact) waste material together, compactors also take up less space on site, making it easier to store and dispose of waste materials.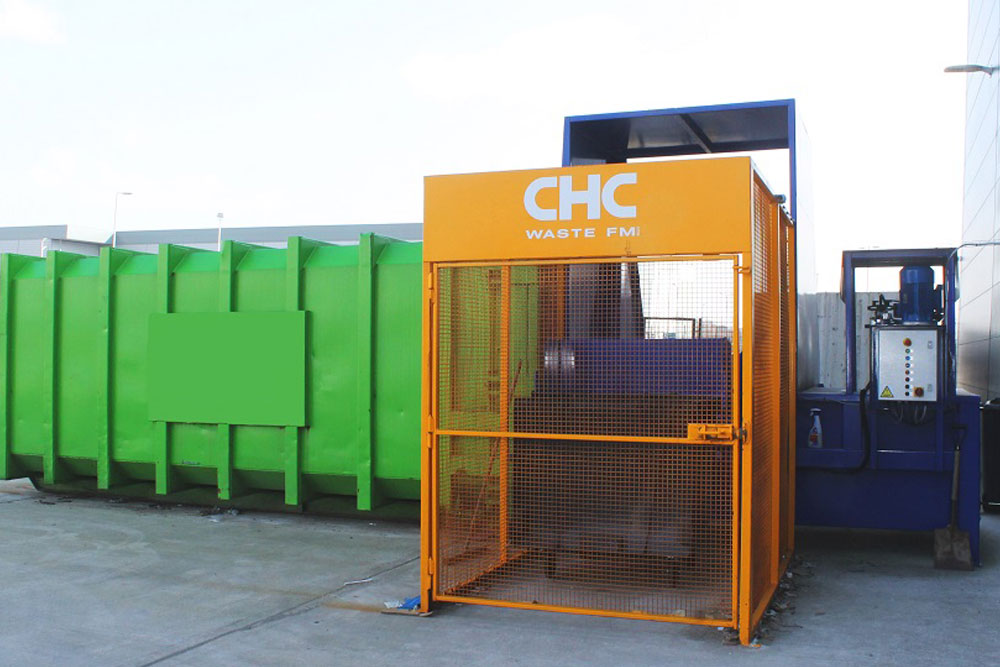 How can we help?
In order to keep costs low, we work with our clients to implement a waste management programme closely linked to their specific needs. By helping to evaluate general waste tonnages, the contents of the waste stream and what space you have on site we are able to ensure that you have the best system in place to help you not only cut costs but stay complaint.
General waste compactors, help to compact waste on an estimated ratio of 4:1. By reducing the number of lifts taking place you not only boost your bottom line, but also dramatically reduce your company's carbon footprint. With high tech security measures implemented within the general waste compactor you would also improve your health and safety.
Compactors can be supplied bespoke and are available in static or portable models. If you would like some more information on the models we can offer or for a free waste stream audit please get in touch…
Why choose CHC?
We have over 20 yrs' experience in waste and facilities management.
Whether it's a review, consultancy/advice or any of our products or services, our team will work with you to determine your needs and provide an individually tailored solution that works for you.
Increase efficiencies
Reduce costs
Improve energy performance
Stay compliant
Understand any new legislation and regulations
Get on with your day job by taking care of the rest
Our other equipment services