Polyurethane Recycling
Getting energy from your waste.
In the UK we are still seeing significant volumes of polyurethane foam ending up in Landfill. Depending on the composition of the material (i.e. is it pure polyurethane or comingled with another material) this will have an impact on the initial process it needs to go through for recovery.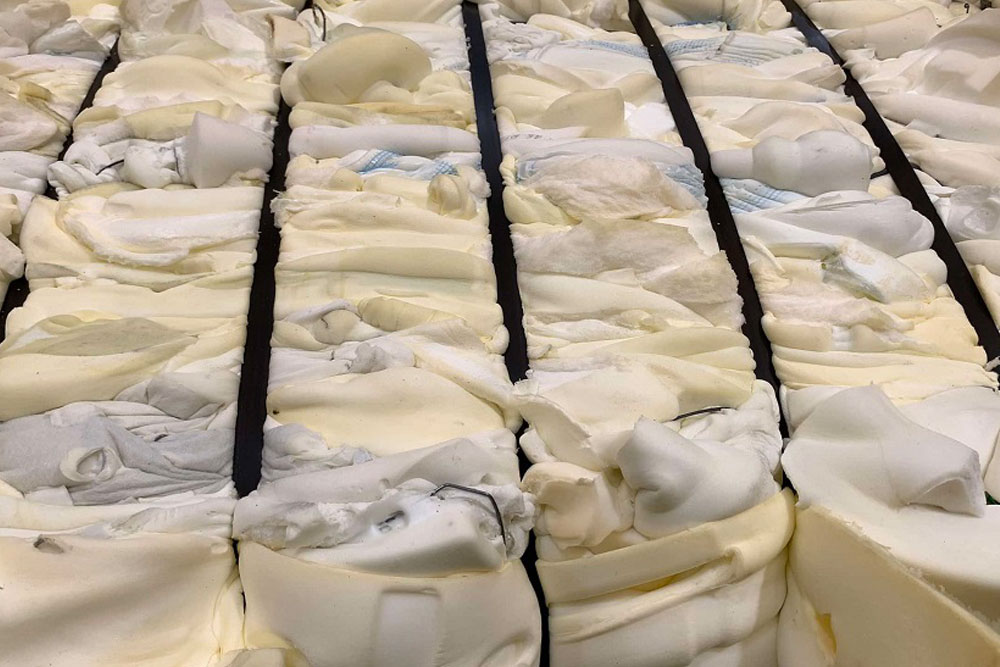 How can we help?
Recycling polyurethane foams is a standard process at CHC and we handle high volumes of polyurethane foam from the automotive, retail and manufacturing industries. Non-contaminated material is baled and sent for recycling within the UK. Co-mingled foams containing metals are shredded and we recover the metals, this leaves us with pure polyurethane which we can recycle into new foam products.
Energy from waste through incineration is also an option that we offer. This process is mainly used for co-mingled products that can't be separated and is carried out by burning the materials for heat recovery.
Speak to one of our team today.
01
High volume capability
03
Metal recovery from co-mingled foams
Why choose CHC?
We have over 20 yrs' experience in waste and facilities management.
Whether it's a review, consultancy/advice or any of our products or services, our team will work with you to determine your needs and provide an individually tailored solution that works for you.
Increase efficiencies
Reduce costs
Improve energy performance
Stay compliant
Understand any new legislation and regulations
Get on with your day job by taking care of the rest
Our other recycling services